Writing
Introducing 30 Point Press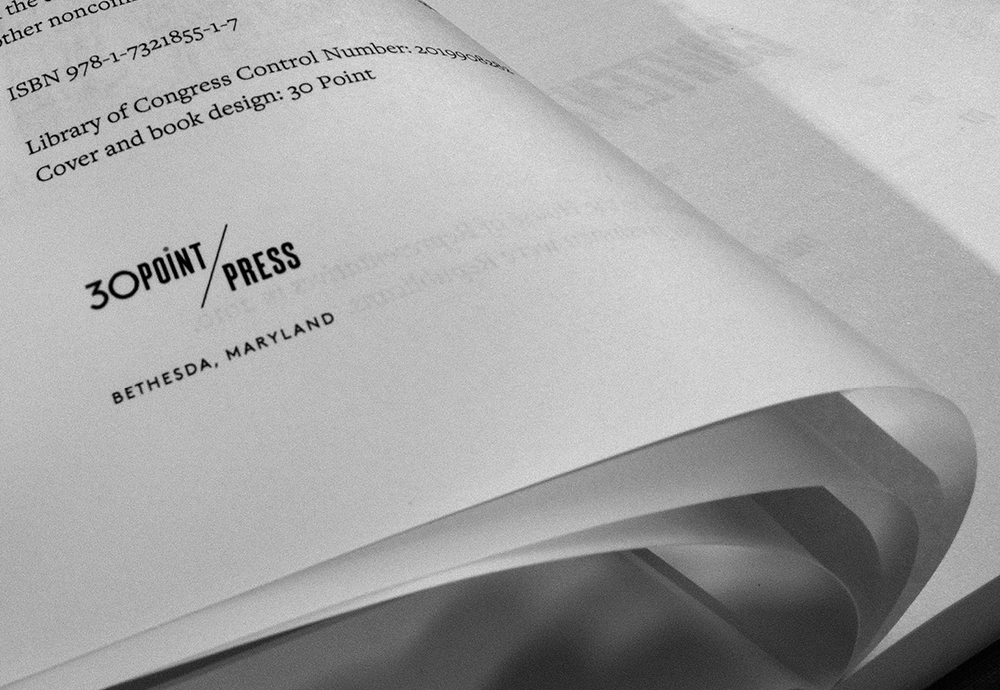 The latest addition to 30 Point's expanding list of capabilities is 30 Point Press—a full-service publishing arm specializing in thought leadership, executive biographies, and corporate and foundation histories.
Here's 30 Point's Loren Steffy on the why, what, how, where, and who of the publishing world's latest imprint.
Why did 30 Point decide to get into the book business?
Longtime client Stan Marek approached us about doing a history of his fascinating multigenerational family business—and we jumped at the chance.
What titles have you published thus far?
A Legacy of Values: The 80-Year History of the Marek Family of Companies
The First 30 Years of Making It Possible: The Story of the Charles and Lynn Schusterman Family Foundation

The GOP's Lost Decade: An Inside View of Why Washington Doesn't Work, in close collaboration with former U.S. Representative Jim Renacci
How does it work?
Every engagement is a little different, but we can handle all elements of the process—from conception, writing and editing to designing and indexing, as well as printing and distribution. We can even register the book with the Library of Congress.
Where do e-books fit in?
Our books can be produced in any format a client wants and distributed through every conceivable outlet, from brick-and-mortar bookstores to Amazon.com.
One of the nice things about 30 Point Press is that clients retain complete control. They can decide how many copies they want printed, in what format, and where—or if—they want the book sold. Our platform offers tremendous flexibility—far more, quite frankly, than you get with a traditional publisher.
Who should potential clients contact if they want to know more?
Myself at loren@30point.com. In the meantime, they can see examples of our books and all our other great work at 30point.com.